Full Time
Attractive Salary AED / Month
Salary: Attractive Salary
Previous experience in same position for at least 2 year.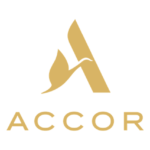 Website Accor
We are far more than a worldwide leader. We welcome you as you are and you can find a job and brand that matches your personality.
Assistant Beverage Manager
We bring to you and your family an Arabian hospitality at its finest with an atmosphere of pure luxury and magic. It is in Marjan Island Resort & Spa, managed by Accor that you will find the best of both worlds, a luxury 5- star establishment standards and a canvas of true Arabian tradition.
Managing Beverage Operations
Ensures compliance with all food & beverage policies, standards and procedures by training, supervising, follow-up and hands on management.
Implements agreed upon beverage policy and procedures throughout the property.
Manages in compliance with all applicable beverage laws.
Understands beverage control including days on hand, perpetual inventory, beverage pars, portion control, costs controls, beverage potentials, mix of sales analysis for beverage, issue & returns, food standards, and period end inventory.
Monitors adherence to all beverage control policies and procedures.
Attends pre- and post-convention meetings as needed to understand group needs.
Comprehends budgets, operating statements and payroll progress reports as needed to assist in the financial management of department.
Participates in the management of department's controllable expenses to achieve or exceed budgeted goals.
Manages to achieve or exceed budgeted goals.
Ensures compliance with all beverage policies, standards and procedures.
Maintains food handling and sanitation standards.
Manages inventories according to budget and business levels.
Assists with developing menus and promotions as necessary.
Leading Beverage Team
Trains staff on beverage control policies and procedures.
Supervises staffing levels to ensure that guest service, operational needs and financial objectives are met.
Ensures employees understand expectations and parameters.
Communicates critical information to the beverage staff regarding each event.
Ensuring Exceptional Customer Service
Provides excellent customer service.
Interacts with guests to obtain feedback on product quality and service levels.
Responds effectively to guest problems and complaints.
Empowers employees to provide excellent customer service.
Emphasizes guest satisfaction during all departmental meetings and focuses on continuous improvement.
Provides feedback to individuals in an effort to improve service performance.
Reviews comment cards and guest satisfaction results with employees.
Previous experience in same position for at least 2 year.
5 star hotel experience is a must
Passion for excellent service
Excellent team player and great communication skills
"Why work for Accor?
We are far more than a worldwide leader. We welcome you as you are and you can find a job and brand that matches your personality. We support you to grow and learn every day, making sure that work brings purpose to your life, so that during your journey with us, you can continue to explore Accor's limitless possibilities.
By joining Accor, every chapter of your story is yours to write and together we can imagine tomorrow's hospitality. Discover the life that awaits you at Accor, visit https://careers.accor.com/
What's in it for you:
Employee benefit card offering discounted rates in Accor worldwide
Learning programs through our Academies
Opportunity to develop your talent and grow within your property and across the world!
Ability to make a difference through our Corporate Social Responsibility activities, like Planet 21
Do what you love, care for the world, dare to challenge the status quo! #BELIMITLESS"