Full Time
Attractive Salary AED / Month
Salary: Attractive Salary
Experience working with enterprise ecommerce platforms like Magento, SAP, salesforce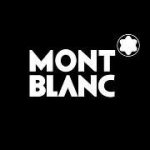 Website Montblanc
When you are named after one of the highest summits in the world, it is safe to assume there is a rich and remarkable history there. Our story unfolds over a century, across three prominent countries, with a firm belief that there are many ways in which one can move mountains. From the start, our love for writing instruments and craftsmanship ran deep. Ignited by a desire to create timeless designs, our first iconic fountain pen was born. Its nib is the tip of our 112 year-long story; and although things started from humble beginnings, they were never ordinary.
E-Commerce Manager
Founded in 1906 as a manufacturer of writing instruments, MONTBLANC today creates exclusive products including watches, jewelry, writing instruments and leather goods which reflect our high demands with respect to culture, quality, design, tradition and craftsmanship. With more than 25 subsidiaries and 600 boutiques MONTBLANC is present all over the world.
E-commerce Manager, Montblanc
The Role
The E-commerce Manager will be responsible for increasing customer conversions and developing the Maison's digital proposition for the MENA markets. Reporting directly to the MEIA President, the E-Commerce Manager will effectively be taking ownership of trading the website, from devising the overall commercial strategy with the internal teams, to monitoring daily activity.
Key responsibilities include:
Responsible for the E-commerce website and work closely with internal teams across Marketing, Merchandising and Customer Service to ensure that it aligns with the latest product launches and increase sales
Responsible for the Montblanc e-commerce P&L and CRC sales Targets, KPIs
Manage and Coordinate Client Relations Center (CRC) with external local provider including phone sales, reporting and customer complaint escalations.
Manage all e-business partners in line with global digital strategy.
Manage online product assortment planning and campaign calendar and develop and grow best in class customer experience
Drive online sales growth through maximizing traffic, conversions and ROI via activations and promotions
Manage the day to day operations of online orders and deliveries in UAE & KSA.
Website content management and weekly refresh.
Use site analytics, monthly / weekly sales performance reports to improve performance and drive all online activity decision-making for the website and improve site optimization
Lead all website merchandising and Conversion Rate Optimisation (CRO) to maximise online profitability
Manage online visual merchandising, and optimise customer journey
Localise, manage & enhance content & home/landing pages liaising with the Online Flagship, Marketing teams (HQ and local markets)
Manage & Coordinate UX developments with HQ and development agencies.
Monitor competitor activity, identifying trading opportunities where a market can maximise on sales
Manage External partners' operations: orders, merchandising, reporting
Champion digital transformation via omni-channel activations and operations
Weekly reporting on all activities to wider business, liaising with the BI team
Manage all digital projects related to website & feature development as well as external partners.
The Person
To be successful in your application, you will be a versatile professional with a clear understanding of E-Commerce (trading, merchandising, UX, CRO, SEO, SEA).
With an analytical mind, you will be able to increase E-Commerce sales by proposing a strong strategy.
The role will suit someone used to working within small Ecommerce teams, who will role their sleeves up and deliver results.
The role requires someone customer centric, understanding what will create a great digital experience and keeping the eCommerce site fresh and relevant across Desktop, Mobile and Tablet.
SKILLS
Excellent leadership, communication, negotiation and interpersonal skills
Significant experience in team management and project management
Excellent knowledge of the e-commerce/digital business
Sales, service and result oriented
Entrepreneurial and assertive with a can-do spirit, innovative, dynamic and team oriented
Effective communication and problem solving skills
Ability to collaborate and influence people in a complex matrix and multicultural environment
PROFILE
Experience working with enterprise ecommerce platforms like Magento, SAP, salesforce
Experience with call center and service center operations
Basic understanding of HTML, CSS, Java
Strong experience with analytics systems such as Google Analytics, looker, Power BI, Excel
Familiar with practices such as: AB testing, UX/UI and continuous site optimization
Strong business sense, result & service oriented, high communication skill
8+ year experience in e-commerce environment
Good knowledge of the luxury industry in GCC market
Solid experience of the full marketing mix across a range of digital applications
Strong understanding of current online marketing concepts, strategy and best practice
Fluent English a must. Arabic is advantageous