Full Time
Attractive Salary AED / Month
Salary: Attractive Salary
Minimum 7-10 years of related work experience Professional Engineer registration is required.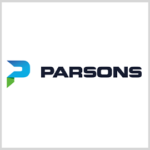 Website Parsons
Parsons is a digitally enabled solutions provider focused on the defense, security, and infrastructure markets. With nearly 75 years of experience, Parsons is uniquely qualified to deliver cyber/converged security, technology-based intellectual property, and other innovative services to federal, regional, and local government agencies, as well as to private industrial customers worldwide.
Stakeholder Manager (Arabic Speaker)
Job Description:
Stakeholder Manager
Abu Dhabi
Parsons is looking for an amazingly talented Stakeholder Manager (Arabic Speaker) to join our team! In this role you will get to manage relationship with stakeholders and liaise with all relevant Agencies / Authorities and Client team to obtain necessary approvals and NOCs.
What You'll Be Doing:
Work collaboratively with all project team members.
Coordinate with Authorities and Stakeholders to obtain Design NOCs and Approvals in timely manner.
Build Positive working relationship with key stakeholders demonstrating high level engagement skills in both written and oral form
Able to handle multiple projects at the same time independently with minimum guidance.
Ensure stakeholder responses and requests are communicated to technical teams, monitoring, and analyzing feedback from stakeholder engagement, ensuring all communications are logged in the stakeholder engagement database.
Maintain accurate audit trail for all stakeholder engagement/communications.
Ensure stakeholder records are kept up-to-date and reflect latest contact and engagement activities.
Work with the stakeholder engagement teams to determine key issues, how they relate to the relevant project activities and what mitigation measures can be implemented to reduce the impacts
Perform complex engineering tasks and particularly important engineering work efficiently and accurately.
Extract engineering information from CAD drawings. Complete a variety of assignments such as drawings, specifications, and other materials suitable for procurement and construction purposes.
Provide technical guidance to CAD Designer/Drafters, Designers, and lower level Engineers working on the same project. Perform other responsibilities associated with this position as may be appropriate.
What Required Skills You'll Bring:
Bachelor's degree in Engineering (or related field).
Minimum 7-10 years of related work experience Professional Engineer registration is required.
Proficiency in utilizing CAD and other PC software packages typically associated with engineering is required.
Knowledgeable of Abu Dhabi Authorities and Stakeholders requirements.
Excellent writing (Arabic / English), planning and organization skills.
Minimum Clearance Required to Start:
Not Applicable/None
Parsons is an equal opportunity employer committed to diversity in the workplace. Minority/Female/Disabled/Protected Veteran.